Yesterday, shared with you an article about an Atlanta-area Methodist church that is turning to Grey's Anatomy to explore the relationships and spiritual issues of modern times, and encourage participation among its younger paritioners.
Taking a cue from that true news story, Entertainment Weekly has come up with a faux list of Commandments XI-XX - Grey's Anatomy style. Some of these are pretty amusing. Here you go...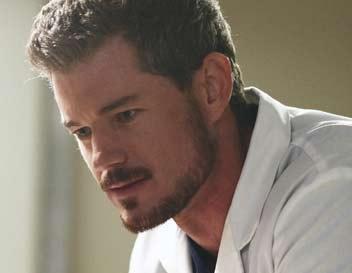 11.
Thou shall not allow thy children (literal or figurative) to get out of hand. (
Miranda Bailey
)
12.
Thou shall not committ adultery - short-term or long-term - especially with anyone who could be described as
McSteamy
. (Derek Shepherd, Addison Montgomery Shepherd and
Callie Torres
)
13.
Thou shall try not to be so consistently grating when providing thy voiceover commentaries. (
Meredith Grey
)
14.
Thou shall not (temporarily) kill thy significant other - even if the end goal is to score him or her an organ transplant. (Izzie Stevens)
15.
Though shall not bear false withness about thy palsied hand. (Preston Burke)
16.
Thou shall stop being a workaholic. (Richard Webber)
17.
Thou shall not covet thy recently bereaved ex. (Alex Karev, below)
18.
Thou shall not use fried chicken to woo a woman. (
George O'Malley
)
19.
Thou shall continue to amuse with thy patented brand of bitchery. (Cristina Yang)
20.
Thou shall stop lurking in the elevators. (Derek Shepherd)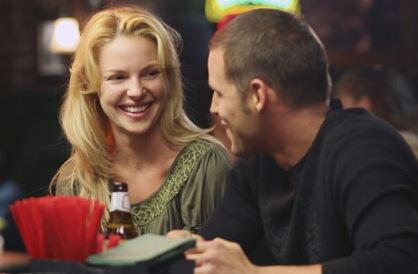 Steve Marsi is the Managing Editor of TV Fanatic. Follow him on Google+ or email him here.