We're pleased to announce that Grey's Anatomy Insider's new, improved guide to the music of Grey's Anatomy debuts today. From now on, our song directory will include not only the artists and tracks from the episode, but the particular situation within the episode in which they were featured.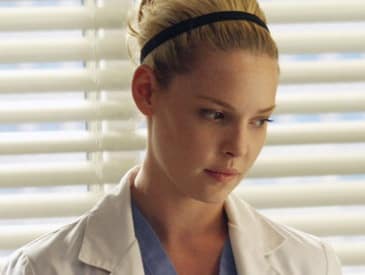 Just follow the link above to learn what song was playing when! Hopefully, this will let you know what the powerful or catchy song playing during that scene you loved was, so that you can go download it (legally of course).
We're excited about this. Izzie loves this idea and so will you, we're confident.
Some of you may be aware that you can search Grey's Anatomy music by episode, artist and song. We're in the process of cataloging past seasons, but for Season 3, we've got all the songs searchable by artist, with lyrics in most cases (let us know if you find some we are missing)!
For last night's episode, you can view the song list and lyrics here. For the times and scenes in which the songs appear, scroll down to the bottom of our complete song listing. We're working on a way to merge these sections in the near future, so stay tuned!
Last night's episode was great, and in addition to our music list, we've added a few pictures to our gallery and are currently working on our collection of memorable quotes. For a comprehensive guide to "Six Days (Part II)," please see our episode guide. Then discuss it with fellow fans in our forums!
Steve Marsi is the Managing Editor of TV Fanatic. Follow him on Google+ or email him here.