While viewers are developing favorites this season, such as Tami Gosnell and Sundance Head, is there any doubt that an American Idol All-Star show would be a ratings bonanza?
The idea has veen brought up, says executive producer Nigel Lythgoe:
"Yes it has. It's something that I'm trying to make work this season."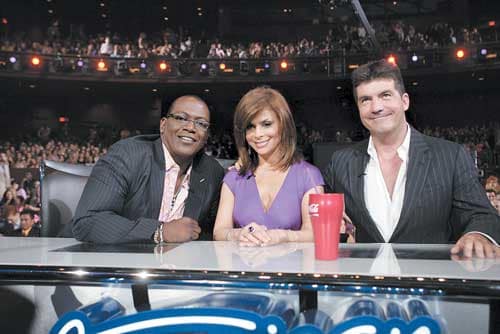 This is Lythgoe's idea for an All Stars version: a special with ten former finalists occurring during this season of
American Idol
.
"They're talking about doing a song competition on the Web, and have people write songs for the next American Idol finale," he said. "Because whenever they come out and sing a song on the finale, the only criticism Randy Jackson can do is, 'I don't like that song.' That's not very helpful. They're going to be putting it out next week and trying to sell it, and here's you saying, 'I don't like the song.'"
Lythgoe continued:
"So the way to do it ... why don't we let America choose the song they're going to sing, as well as their Idol? Then, we sort of encapsulate the whole thing. My idea was, okay, well give me ten songs, and I will bring back ten Idol finalists to sing them on a special, and then America can really see them rather than just have them on the Web and download them or whatever.
Let's see Constantine Maroulis again, let's see Ace Young, let's see Vonzell, Tamyra Gray, and all of the great people that we voted for over the years. I'd love to do that. And with good reason at the end of the day for doing it, which is to produce the song that the next American Idol is going to sing."
So will an American Idol All Stars edition actually happen?
According to Lythgoe: "I've pitched it to Fox, and Fox hasn't come back to me yet and said yes or no."
Matt Richenthal is the Editor in Chief of TV Fanatic. Follow him on Twitter and on Google+.