American Idol executive producer Nigel Lythgoe spoke about the recent controvery surrounding a dismissed contestant at a press conference today.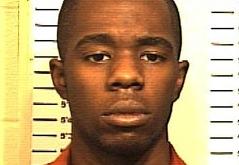 Lythgoe was asked why, if the show cut
Akron Watson
back in November just before he was to leave for Hollywood, did they run the audition clip?
"Because it was a very important part of the show that was unique," said Lythgoe, of the man who's mug shot we've posted here. "It's like a lot of other people. Their stories are in there because I believe it's a good story that will disappear in Hollywood. This boy is being pulled out before he disappeared in Hollywood."
Added Lythgoe: "I'm not privy to what the guy's done for the rest of his life. We treat everybody the same and he was part of that process."
The producer did not comment on Ashlyn Carr and her fate.
Matt Richenthal is the Editor in Chief of TV Fanatic. Follow him on Twitter and on Google+.