Amazing. Every time we think Grey's Anatomy can't raise the bar of intense drama any higher, it manages to exceed expectations. Part II of this three-part extravaganza was every bit as good as promised - and left many unanswered questions, as we have come to expect.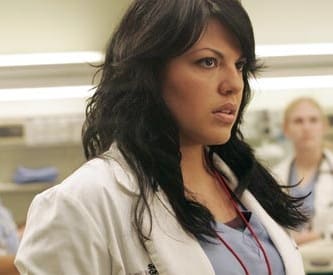 Tell us what you thought
.
Discuss "Drowning On Dry Land" with fellow fans in our forums!
After sitting through such edge-of-your-seat drama, all that's left is to share your opinions and predictions on our official message boards.
You must register with the Insider in order to use the forums, so please do so - it's free, easy and quick!
The events of this three-part story arc are testing our beloved characters - and their fans - like never before. What was the most powerful scene? What do you think will transpire in next week's Part III? Click here to discuss!
Our episode guide will be completed soon, and we are already working on our list of memorable quotes from the episode, as well as our image gallery and music guide. Our staff's Round Table discussion should be posted tomorrow as well. Our apologies for the technical problems last night!
Steve Marsi is the Managing Editor of TV Fanatic. Follow him on Google+ or email him here.