We'll get back to reviewing various American Idol contestants, such as Rudy Cardenas and Lakisha Jones, from this season in a moment.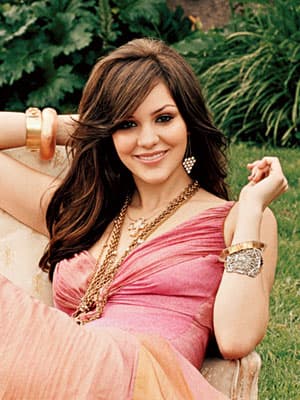 But let's talk about
Katharine McPhee album
sales first. Unfortunately for last season's runner-up, the second week of sales for her debut CD didn't fare as well as her first.
The album was at number-two a week ago - but fell to number-11 this week. McPhee sold 48,000 discs, down 58% from her debut week of 116,000; her rounded total is 163,000.
Kat really needs a boost from the single; if not, her current pace would suggest an album that would top out at somewhere in the 300,000 range. That's safely ahead of Diana DeGarmo/Justin Guarini territory, but would fall behind every other top-two finisher.
Then there's Carrie Underwood.
Thanks to her pre-Grammys hype, Underwood saw sales jump from No. 24 to 19, selling 38,000, an 18% increase. (Next week, after two wins, she could jump a lot higher.) Her total is now 4.86 million.
Matt Richenthal is the Editor in Chief of TV Fanatic. Follow him on Twitter and on Google+.