Do those American Idol screechers really think they can sing? In many cases yes, psychological professionals say.
Besides those who know they stink but accept humiliation as the price of fleeting notoriety, many singers don't know how awful they are. Reasons range from narcissism, with its ego-inflated self-absorption, to an obsession with fame.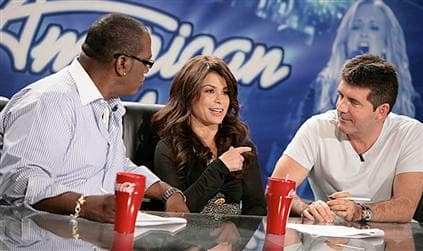 "The very narcissistic honestly believe they are awesome even when there's no evidence" of it, says Dave Verhaagen, a Charlotte psychologist and author of Parenting the Millennial Generation. And he says that research suggests people who perform worst at a task often rate themselves best as a means of self-defense.
He also believes a smattering of singers could have Asperger's syndrome or other high-functioning autism, whose features can include difficulty interpreting social cues. Singers could miss others' signals about their poor ability. He says unconventional dress or behavior, another result of misread cues, makes them prime candidates for TV time at the auditions.
For others, an "addiction" to fame, on the rise in our increasingly celebrity-obsessed culture, can affect judgment, says Judith Orloff, a Los Angeles psychiatrist who works with people in the entertainment industry.
"The need for recognition … is such a deep drive, it can put them in denial about how bad they are," says Orloff, author of Positive Energy. "They just want the spotlight."
The goal for many singers is just that one TV appearance, says psychologist Debbie Then, former president of the American Psychological Association's film committee. Terrible singers can attract a following, as William Hung proved. Jonathan Jayne and Kenneth Briggs are now correspondents for Jimmy Kimmel Live. Some rejects receive hundreds of requests for friend status on their MySpace pages.
Then describes the phenomenon as "radiated fame": "Even if they get cut, at least they were on Idol. And if I know them … then a little bit of fame has touched me, too."
In the age of YouTube, celebrity seems more democratic, and some feel entitled to fame, Idol executive producer Nigel Lythgoe says. They don't get the hint after rejection, talking back or continuing to sing despite the judges' protests.
But that is Simon Cowell's doing, too, Lythgoe says. The judge's initial rejection of Taylor Hicks last year has left many singers refusing to take no for an answer.
"It spurred people on. (They think) 'You're wrong, Simon. I am going to be the next Idol, just like Taylor Hicks.' "
Matt Richenthal is the Editor in Chief of TV Fanatic. Follow him on Twitter and on Google+.