Blah.
If any word were to sum up this year's mostly bland and sometimes unwatchable batch of America Idol contestants, that'd be it.
Sure, there are some standouts – sweet-natured former backup singer Melinda Doolittle, big-voiced belter Lakisha Jones and cocksure beatboxer Blake Lewis are shoo-ins to face off in the weeks before the FOX talent show's big May finale. Each are confident, worthy performers – yet they don't leave you wanting more.
Yes, I'll admit it: I miss Taylor Hicks and his herky-jerky dancing. I miss watching the kittenish Katharine McPhee make goo-goo eyes at the camera. I miss making goo-goo eyes at the TV when bald rocker Chris Daughtry worked the stage like a pro. Then there's my personal favorite, the soulful and snaggletoothed Elliot Yamin, who had me in tears when he was voted off last year.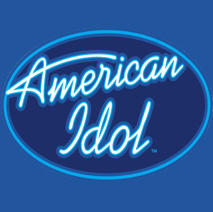 "It's a very hard season I think, at this point, to pinpoint who has the 'it' factor," said Michael Slezak, who blogs about the show for
Entertainment Weekly
magazine's we site. "Which is strange, because usually by this point in the 'Idol' season, you could say: 'Fantasia has IT.
Carrie Underwood
has IT. Chris Daughtry has IT.'"
It must be noted, though, that this year's guy to watch – the scrappy Lewis, who nailed a cover of Keane's "Somewhere Only We Know" – is a lot hipper than Hicks. The likable Doolittle seems less of a diva than McPhee, who at times came off as aloof and self-aware. Still, last season's talent pool – stuffed with variety, excitement and star quality – might have set the bar so high that viewers are feeling let down by the new kids.
Give them time to develop, said host Ryan Seacrest, who counts Doolittle and Jones as "the favorites."
"I can hope that the guys get better and better each week," Seacrest recently told AP Television. "And, in terms of anything else, the contestants are experiencing something they've never been through before and (are) thrown into this. And, it's a long process."
"We are SO early in the season and in the series, you also don't want to be somebody (who) peaks too soon," he continued. "You want to make sure you're good enough to stay in but you're building with each week, so the audience gets behind you."
In other words: Don't write off this crop of contenders just yet. After all, the top 12 finalists have yet to be announced.
"This group of singers has a chance to redeem themselves," Slezak said. "Right now, I would say it's gonna be tough for them to outdo last season. But I think there are enough good singers that it could be as good as last season."
One of those singers is the spunky and stylish Stephanie Edwards, who tore up her rendition of Beyonce's "Dangerously In Love" last week. "So many people are going to be in love with Stephanie Edwards right now," gushed Paula Abdul.
Hope so. Producers should show more of Edwards' backstory, so we can get to know her better. Her competition – especially Jones, who gives us someone to root for as a single mom to an adorable little girl – has an edge on her in that respect.
Click here to read the rest of this Union-Tribune article.
Matt Richenthal is the Editor in Chief of TV Fanatic. Follow him on Twitter and on Google+.