Ken Barnes writes an American Idol blog for USA Today. Below, he's reviewed the debut album from Elliott Yamin, track by track:
Movin' On: The single is a decent lite soul number that his singing elevates. Would sound fine on the radio, if radio is inclined to play it.
2. Wait for You: One of the strongest tunes on the record, definitely a pick.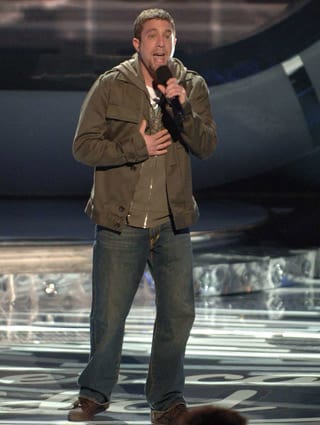 3.
Find a Way
: First cloud on the horizon, dull soul-pop without a memorable melody, although it does pick up midway through.
4. One Word: A ballad whose chorus is the most distinctive and pleasant portion of the song; otherwise on the forgettable side.
5. You Are the One: On the pop side, and a pretty nice example of same.
6. I'm the Man: A little more tempo, a little more R&B, though still on the pop side, and again, kind of pretty.
7. Train Wreck: Very adeptly sung soul ballad.
8. Free: Sounded just OK until the catchy little chorus kicked in. Good stuff.
9. Alright: Elliott funks things up, toughening his vocal effectively. Too bad the song's not up to much.
10. Take My Breath Away: Not the Berlin hit (whew) - pop with a flavor of old-school soul and a nice tune.
11. A Song for You: Elderly readers will recall the Leon Russell/Donny Hathaway song is not one of my favorites, but this version of what's become one of Elliott's signature songs is well executed and will please the fans.
Barnes says it doesn't have the promotional muscle albums from Taylor, Katharine, Chris and Kellie Pickler had - but Elliott can feel proud artistically of his first effort.
Matt Richenthal is the Editor in Chief of TV Fanatic. Follow him on Twitter and on Google+.