They are no longer part of American Idol.
But both Antonella Barba and Sundance Head has parting words on Ryan Seacrest's radio show this morning.
First, let's hear from the former, talking about the Antonella Barba pictures and all the controversy surrounding them for weeks:
"It was unnecessary, it was hard to deal with it, it was an unnecessary distraction ... trying to stay off the Internet, some nervousness ... I tried to get through it ... my family has been so supportive, they told me to stay focused and we will worry about all that later."
Barba added that she'd remain in L.A. to see what sort of offers would come her way.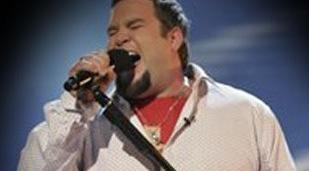 Sundance, meawhile, offered insight ... and bad news. He said one of the guys remaining on the show - whose name he wouldn't mention - thinks he already has the competition in the bag. (
Chris Sligh
, maybe?)
Head also confessed he was shocked he was kicked off - as the pseudo-vocal stylings of Sanjaya Malakar remained in the Top 12 - saying: "I had not prepared myself for that ... I was a little angry ... at this point I'm just bitter this morning."
Head's elimination was only the first bad news he received: Right after the taping, Sundnce learned that his cousin died in a fire that night. The cousin, Burl Head, had given Sundance $1500 for his stay in Los Angeles during the competition.
Matt Richenthal is the Editor in Chief of TV Fanatic. Follow him on Twitter and on Google+.