Jennifer Hudson won an Academy Award last month.
So it's not like her career is in trouble.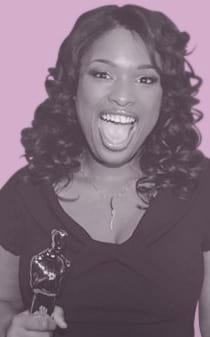 But the former
American Idol
contestant has made a few comments recently that have soiled her reputation a bit. Not to worry, though, Jennifer. Check out the advice some celebrities are offering for your future:
"Jennifer has to follow her intuition … I'd look for something next that's just fun. Do a silly comedy if it's in your gut." - Kirsten Dunst
"I'd suggest Jennifer do a straight drama or comedy … musicals are a limited genre and you can't really make a career out of that." - John Travolta
"I would do some drama if I were her. That's what I was really impressed by in Dreamgirls. I knew she was a great singer." - Randy Jackson
That all makes sense. As for the future of Sanjaya Malakar? That may be harder to predict.
Matt Richenthal is the Editor in Chief of TV Fanatic. Follow him on Twitter and on Google+.