A former assistant production accountant for the company behind American Idol is suing his ex-employer and a former contestant on the FOX series' fourth season, alleging he was fired for complaining of sexual harassment by the male contestant.
Magdaleno Olmos filed his suit in Los Angeles Superior Court, alleging wrongful termination and violation of the state's Fair Employment and Housing Act. He is asking for unspecified compensatory and punitive damages.
Along with American Idol Productions Inc. and former contestant Mario Vazquez, named defendants are Fremantle Media North America Inc., Fox Entertainment Group Inc. and FOX Broadcasting Co., all listed in the lawsuit as co-owners of the popular show.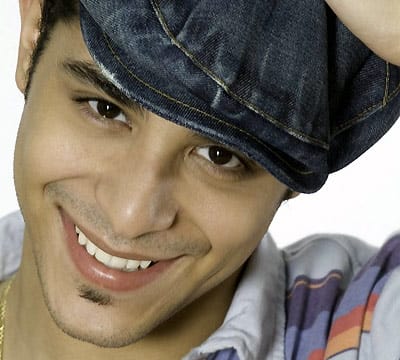 Spokesmen for Fremantle and FOX Entertainment, as well as Vasquez's personal lawyer, Jess L. Rosen, were not immediately available for comment on the complaint filed last Friday. All of the defendants "knew or should have known that Vazquez was gay or was widely rumored to be so," the lawsuit states.
Vazquez dropped out of the top 12 talent search competition during the fourth season of American Idol in March 2005, saying he wanted to focus on personal aspects of his life.
The lawsuit alleges that Vazquez withdrew from the show after Olmos came forward with his complaints and discussed them with executives and attorneys for American Idol Productions and the other defendants. Olmos claims the sexual harassment began in February 2005.
On one occasion, Vazquez followed Olmos into a restroom at CBS Studios, where American Idol is taped, and knocked on the door of a stall Olmos had entered, according to his lawsuit.
When Olmos opened the door, Vazquez, who had lowered his pants, pushed him further into the stall, touched him in a sexual way and tried to unzip his pants while asking "if he wanted oral sex," according to the lawsuit.
Olmos claims he was able to get out of the restroom, though Vazquez grabbed his arm to try to stop him from leaving.
Olmos chose the restroom over one that was closer to the
American Idol
stage because he wanted to avoid running into the show's participants, according to his lawsuit.
Due to Vazquez's celebrity status, Olmos "was afraid to defend himself physically against Vazquez's sexual harassment and battery for fear of losing his job," the lawsuit states.
When Olmos complained to a supervisor, the latter questioned whether he initiated the incident, according to his court papers. He also claims the supervisor told him nothing could be done and that he would probably be fired for reporting the alleged harassment.
On numerous other occasions, Vazquez stared and smiled at Olmos. But when he complained to a supervisor, he was told "that he was crazy, was imagining this and should keep this information to himself because no one would believe his account," according to his lawsuit.
Olmos alleges he was fired in May 2005 in retaliation for his complaints against Vazquez.
Olmos began working for American Idol Productions in October 2002, and his contract was renewed each of the next two years, according to his lawsuit.
Matt Richenthal is the Editor in Chief of TV Fanatic. Follow him on Twitter and on Google+.