We hope this doesn't rock the worlds of too many fans - but Simon Cowell might actually be a nice guy.
Moreover, he might actually get along with Ryan Seacrest.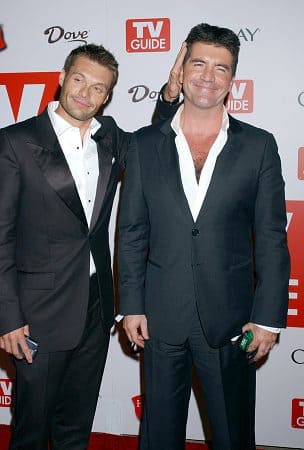 An
American Idol
insider has leaked that Simon's witty yet scathing comments are scripted, noting that his on-camera scuffles with Seacrest - as well as cruel remarks to contestants - are carefully crafted beforehand.
"Most of these rifts have been outlined. Simon and Ryan are real good friends off-camera," the source said. "When the show is on the road for auditions, the two go for drinks and dinner."
The source also revealed that the show's top producer picks who Cowell will fall out with between the other two judges, Paula Abdul and Randy Jackson.
"The executive producer of the show, Nigel Lythgoe, watches the rehearsals and writes notes on who Simon should make nasty comments about. That's what's on the sheets of paper on the judging desk," this person said. "Simon is not the evil guy you think he is. The truth is Ryan is just as focused on the show's popularity as Simon. There's no real drama. It's all for the camera."
Matt Richenthal is the Editor in Chief of TV Fanatic. Follow him on Twitter and on Google+.