Taylor Hicks has seen better days. Like when he was crowned the winner of American Idol last season.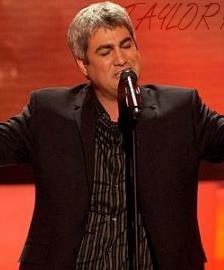 Since then, however, the Soul Patrol has been stuck on neutral. With some music industry insiders claiming that Taylor's vocal stylings are too old, his debut album is on track to be the first by an Idol winner to fall short of one million units sold.
The self-titled CD, "Taylor Hicks," stands at 640,000 copies right now. It was released in December. Conversely, fourth-place finisher Chris Daughtry has already sold over a million copies of his debut disc.
Moreover, fellow American Idol champs Kelly Clarkson, Fantasia, Ruben Studdard, and Carrie Underwood all fared much better in their first couple months.
An exec from J Records, in an interview with the AP, blames the record's "longer burn" on the fact that the music is "much more adult." We'll keep you updated on Hicks' progress as his tour rocks on.
Fans, meanwhile, can purchase their Taylor Hicks tickets by clicking here.
Matt Richenthal is the Editor in Chief of TV Fanatic. Follow him on Twitter and on Google+.