The good people at, well, People magazine have put together the following updates for us on past American Idol favorites: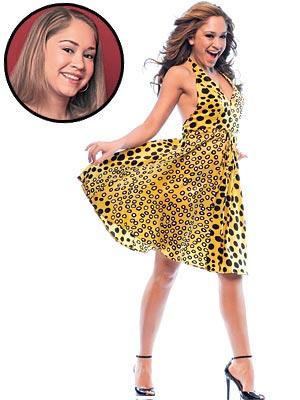 DIANA DEGARMO
American Idol
Appearance: Season 3 (2004)
How She Did: 2nd place
Diana DeGarmo has kept busy recording an album and starring in the Broadway musical Hairspray. Her latest big accomplishment? Dropping three dress sizes to a size 4!
"The first time I put on size 26 waist jeans, I was jumping around the store," says DeGarmo, 19, who's lost the weight by changing her diet (staples include fish and brown rice) and working out four times a week.
JON PETER LEWIS
American Idol Appearance: Season 3 (2004)
How He Did: 8th place
He's the guy Simon Cowell said looked like "a pen salesman," but Lewis, 27, didn't go on to sell office supplies. In fact, the singer released his debut album, Stories from Hollywood, in 2006. Next up: a club tour. And so what if the venues aren't exactly stadiums?
"It doesn't matter if I'm not huge," he says. "I can support myself and do what I love. That's the American dream, isn't it?"
SCOTT SAVOL
American Idol Appearance: Season 4 (2005)
How He Did: 5th place
The best thing that's happened to him since Idol?
"I got married over the summer, so I'm enjoying married life," says Savol, 30, the father of Brandon, 5, from a previous relationship. Now settled in Nashville with wife Rochelle, a childhood friend, Savol spends his days concentrating on writing pop songs and recording an album. "American Idol has opened so many doors for me," he says.
Matt Richenthal is the Editor in Chief of TV Fanatic. Follow him on Twitter and on Google+.