Mark Burnett is already walking the plank (so to speak) with his new series, Pirate Master. Now, the reality TV guru is innovating yet again, expanding his empire beyond the realm of television and onto the World Wide Web.
Social-networking website MySpace and Mark Burnett announced that they are teaming up to create Independent, a new reality TV show aimed at finding the next great politician through a multimedia campaign, which will include both the Internet and network TV.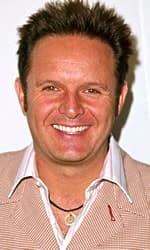 Independent - expected to launch in early 2008 - is geared towards engaging youth in America's political process by giving those who visit the site and watch the show a chance to actually select a candidate whom they feel "will best reflect the voice of young Americans."
Burnett, the creator of Survivor, as well as The Apprentice and other hit shows, is excited to enter the political arena.
"Independent represents a giant leap in the re-democratization of American politics," said Chris DeWolfe, CEO and co-founder of MySpace.
Tom Anderson, president and co-founder of MySpace, said "MySpace puts political power back in the hands of everyday people and Independent takes it to a whole new level."
Instead of featuring a traditional reality cast of contestants, Independent will use "candidates" who submit information about themselves via MySpace Video. Once the final candidates are chosen, each will launch MySpace "Impact profiles" that will serve as their political soapbox.
Over the course of
Independent
's run, viewers of the show and visitors of the corresponding Web site will be able to discuss important issues with each candidate through an "interactive town-hall environment."
Independent's winner will be selected by viewers and awarded a grand prize of $1 million. But he or she can't keep it, and instead must decide how to correctly spend it.
With their decision influenced by viewers and the MySpace community - who will submit politically-theme spending options - the winner of the reality TV and Web competition must pick which cause best suites their message.
"Through this new network television series and the partnership of MySpace, we're going to discover in a big way what America really thinks, and bring to light the issues that are closest to those who now finally have a chance to be heard," said Mark Burnett.
"The largest number of eyeballs able to be reached at any one time is still network television. But clearly, the world's largest social networking community is found on MySpace and this huge, powerful group of young Americans will definitely generate strong opinions, and unquestionable influence."
MySpace recently announced community-wide straw polls for Independent will begin taking place in May, and the "MySpace Presidential Primary" is currently scheduled to be held on January 1 and 2, 2008.
In addition, Burnett and MySpace will soon begin to shop Independent to networks to determine "the most appropriate broadcast partner."
Matt Richenthal is the Editor in Chief of TV Fanatic. Follow him on Twitter and on Google+.