When you're a low-rent reality TV star and looking to make a name for yourself... you damn well better look good. After all, no one's going to make you a trophy wife or give you a million bucks based on your brains or personality. Well, Survivor is a bit different. But whatever.
Here's a few reality TV fashion highs and lows from the past week ...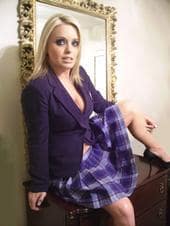 Pumkin (Flavor of Love Girls: Charm School)
Yes, the incorrectly spelled "Pumkin" revealed last week it was her right to fight! However, showing her back side and revealing what kind of undies she prefers? Yeah. This is a fashion don't. Keep your panties hidden, babe. Mo'Nique would surely concur.
Schatar (Flavor of Love Girls: Charm School)
Look. Ladies. If we are going to try and impress Mr. Winery himself, don't you think you should wear heels that you can actually walk in? Seriously, girl. Lose the heels, try flats. Do something. So you can walk. God.
Amber Alchalabi (The Bachelor)
One way to insure you will be getting a rose: go on a solo date, jump in a hot tub wearing a cute little bikini and shake that thang! Obviously, Andy Baldwin wants to hit that piece. Therefore, this is a fashion "do." Amber Alchalabi might not receive such a positive response from her home town, though.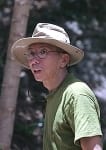 Yau Man (Survivor)
Another fashion "do," as you don't have to be Jeff Probst to know that a hat is a must-have item on the islands.
Yau Man knows how to rock that hat, which is one of the reasons for his success in Fiji. He is always cool, calm and collected on Survivor - more so than the just-departed Mookie - and there's no doubt that this stylin' and practical head accessory has something to do with it.
Matt Richenthal is the Editor in Chief of TV Fanatic. Follow him on Twitter and on Google+.