Enough about Tyra Banks and Isiah Thomas.
Today, we're all about business. Top Model business.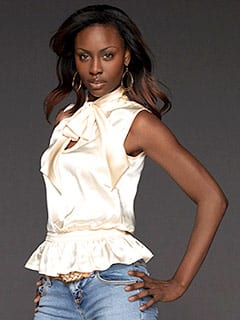 In lieu of the America's Next Top Model clip show that ran last week, there should have been a public service announcement for the benefit of the remaining contestants proclaiming:
"This. Is. Not. The. Time. To. Flake. Out."
Of the five who were still in it as this episode began, Brittany, at least, had certainly lost it.
But was it her who got the ax in the end? Or was it Renee, Dionne (pictured) or Natasha? As the drama unfolded, our staff couldn't believe the developments.
Follow the link for our recap of America's Next Top Model ...
Matt Richenthal is the Editor in Chief of TV Fanatic. Follow him on Twitter and on Google+.