According to Cat Deeley, her FOX reality competition series' upcoming third season isn't much different from last summer's second installment, but that's not a bad thing, is it?
"To be honest, there isn't any major change, it's just back and it's bigger and better, to be honest," Deeley told reporters during a conference call last week to discuss So You Think You Can Dance. "It's one of those things, 'If it ain't broke, don't fix it.'"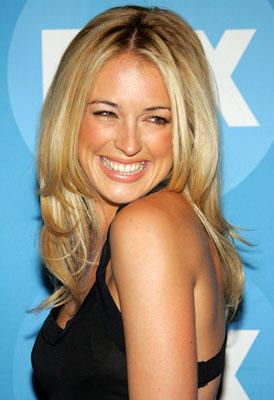 The
American Idol
-like search for the country's top dancer will premiere Thursday, May 24 at 8PM ET/PT when viewers will be introduced to potential contestants during the first of two audition episodes. Deeley said the success of
So You Think You Can Dance
's first two editions paved the way for its third season to feature some undeniable talent.
"The talent that we have seen this time is just amazing. The bar has been raised even higher, because now people understand the show, they understand the concept, and they understand what we are looking for."
Deeley said she feels personalities are just as important as the contestants' dance moves - a fact that couldn't have been more evident than during last summer's second season finale, which pitted swing-dancing Benji Schwimmer, the eventual winner, against graceful modern dancer Travis Wall.
"I think what we are definitely finding this year is people are bringing their personalities to the show a lot sooner," she explained. "Because I think people realized this from watching last season, when it came down to crunch time and it was between Travis and Benji. Travis was a phenomenal dancer and had a great personality, and Benji was a great dancer but had a phenomenal personality. When it comes right down to the wire like that, it was Benji that won."
That analysis must not fit every reality show, however. After all, Jennifer Toof was voted out of Charm School early on - and that vixen has a lots of naked photos personality.
Matt Richenthal is the Editor in Chief of TV Fanatic. Follow him on Twitter and on Google+.