No one here is calling him Sean Stewart, but drunk driving host Ty Pennington is not exactly the poster child for reality TV right now.
Although he's taken full responsibility for his DUI arrest and will learn from it, his mistake cast a pall over one of America's favorite, most uplifting shows.
That's why we're happy to report other, more positive news from the Extreme Makeover: Home Edition family. The show's designer, Ed Sanders, is the new father of triplets, celebrity gossip websites have confirmed.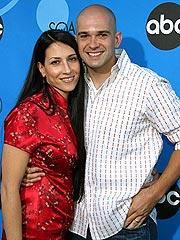 Ed Sanders' wife, Gioia, a magazine and fashion-show make-up artist, gave birth to three healthy daughters on May 5 in Los Angeles: Scarlette, at 3 lbs., 15 oz.; Azure, 3 lbs., 15 oz; and Lucia, 4 lbs., 2 oz.
The couple also has a son, Max, who will turn five this June.
The London-born Sanders, 32, who moved to the U.S. in 2004 to try his luck in American TV, confirmed his wife was expecting the three girls on his blog in January, saying they were due in mid-June.
"To say we are excited but nervous is an understatement," he wrote May 1.
He wrote in March that Max had been hoping for a little brother to play with, but soon came around, saying, "I am very happy to be having three sisters."
In addition to his new family members, Sanders has a new job: He's the host of ABC's National Bingo Night, which premieres Friday at 9 p.m.
Matt Richenthal is the Editor in Chief of TV Fanatic. Follow him on Twitter and on Google+.