The first of hopefully many seasons of Ex-Wives Club is officially underway, and its most sultry co-host, Angie Everhart, blogs about the experience on TV Guide.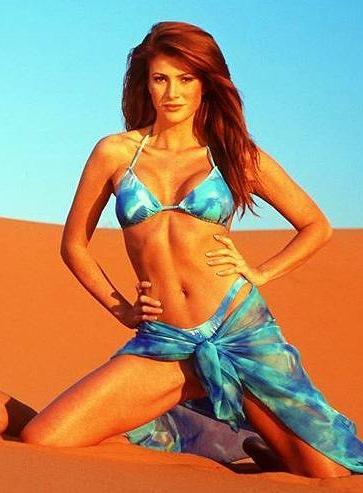 Here's what Angie has to say...
The first episode of Ex-Wives Club is one that I am particularly fond of -because not only do we help our "man and woman of the week," but we throw a car out of a plane at 10,000 feet!
The premise of the show is that we are trying to help a man and a woman get through what can be one of the hardest experiences of a lifetime:
A divorce.
SCOOP NOTE: Shar Jackson, Angie's co-host along with Marla Maples, wouldn't actually know what that feels like, since she and Kevin Federline weren't actually married. Okay, back to Angie.
These people were left broken and hurt, mad and sad, among many other emotions. How many of you out there can relate to a heart ache?
All of us, right? We as humans seem to grow when we are in pain â€" what is up with that? What about growth when there is no pain? But that is a topic for a whole other show!
So back to the first episode of Ex-Wives Club.
Continue reading Angie's blog here ...
Matt Richenthal is the Editor in Chief of TV Fanatic. Follow him on Twitter and on Google+.