When Ghost Hunters returns to SCI FI on June 6th at 9 pm (ET/PT), America's favorite paranormal plumbers will be looking for a new Ghost Hunter who will appear in an upcoming episode of the show.
On Wednesday, May 30th from 7 to 10 pm (ET/PT) a special marathon of Jason and Grant's all time favorite episodes will kick off promotion for the Hunt for the Hunter, a national search for the newest member of the Ghost Hunters team.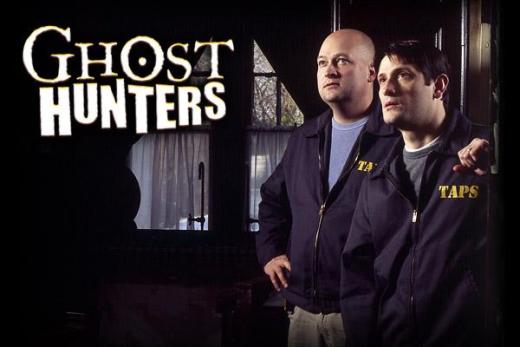 We have heard that
Spencer Pratt
is in need of more attention, maybe he'll try out.
Beginning June 6, Ghost Hunter-wannabees can visit www.scifi.com to enter to win the Hunt for the Hunter. Haunted hopefuls are asked to submit an audition video for consideration, similar to the concept behind I Love New York 2 auditions.
Viewers and online users are also encouraged to participate in the hunt by rating the videos. Jason and Grant will choose three finalists from among the top ten highest-rated audition videos.
Three lucky finalists, who will be announced in first fall episode, will prove their mettle when they compete during the most hair-raising of episodes, the annual Ghost Hunters Live telecast on Halloween night. Viewers will be invited to vote for their favorite contender via text and online, but the veteran Ghost Hunters have the final word.
Consider them the Jeff Probst of the show.
Matt Richenthal is the Editor in Chief of TV Fanatic. Follow him on Twitter and on Google+.