The third season of Hell's Kitchen begins to sizzle on June 4.
This time around, the winner will be garnished with the title of head chef at the Terra Rossa Restaurant in the Green Valley Ranch Resort, Spa and Casino in Las Vegas, as well as the savory $250,000 that comes with it. With that in mind, here's your first look at who's on the menu in the kitchen of Gordon Ramsay:
• Aaron, age 48, a retirement home chef from Palos Verdes, California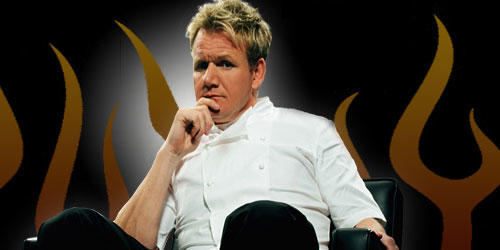 • Brad, 25, a sous chef from Scottsdale, Arizona
• Eddie, 28, a grill cook from Atlanta, Georgia
• Josh, 26, a junior sous chef from Miami Beach, Florida
• Rock, 30, an executive chef from Spotsylvania, Virginia
• Vinnie, 29, a night club chef from Milltown, New Jersey
• Bonnie, 26, a nanny/personal chef from Los Angeles
• Jen, 26, a pastry chef from Hazelton, Pennsylvania
• Joanna, 22, a chef's assistant from Detroit, Michigan
• Julia, 28, a short-order cook from Atlanta
• Melissa, 29, a line cook from New York City
• Tiffany, 27, a kitchen manager from Scottsdale, Arizona
Matt Richenthal is the Editor in Chief of TV Fanatic. Follow him on Twitter and on Google+.