We don't want to come out and say that these Heidi Montag pictures - in which she prances around on a California beach in a bikini with her boyfriend, Spencer Pratt - are staged. But they so are.
Come on. Playing in the surf? Fake fighting? Making out? Showing off that new boob job from every conceivable angle? Clearly, The Hills star craves attention - and will go to great lengths to get it.
Not quite as far as Jennifer Toof. But give it time.
Seriously, though, they are practically standing there, smiling for a damn camera. The Scoop staff wouldn't be surprised if Mr. Cool himself, Spencer Pratt, paid a photographer to show up.
Other activities featured in this candid photo shoot included water gun fights, racquetball, chasing, splashing, canoodling, putting on sunblock, making out, Spencer ogling Heidi Montag, and more.
For more on the waste of oxygen that is Spencer Pratt, check out this bio. Here are the Heidi Montag photos in question (click to enlarge):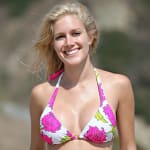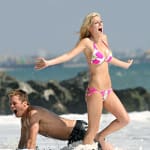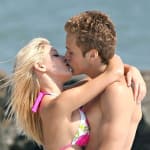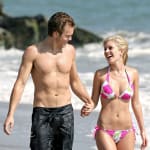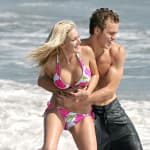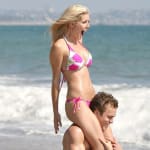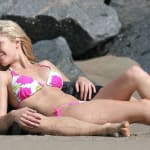 Yeah, yeah. You're so cute, guys. We get it... and we aren't interested. No thanks. Just give us Lauren Conrad any day!
Matt Richenthal is the Editor in Chief of TV Fanatic. Follow him on Twitter and on Google+.