Who wants to dance when you can rap instead?
MTV is following ABC's Dancing with the Stars lead by developing a series called Rapping With the Stars.
As Variety reports, the program is exactly what it sounds like: "A reality competition show that will pair celebs with hip-hop pros."
The "teams [square] off in range of rap-oriented musical challenges" and "[a] hip-hop world panel will judge." The show does not yet have a debut date, the Hollywood news publication states - but "MTV is close to a development deal" for it.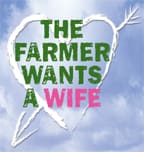 Kevin Federline
is psyched.
Meanwhile, the CW is planning a dating reality show from the producers of American Idol called Farmer Wants a Wife
The show "will recruit 10 women fed up with big city dating and introduce them to a country-fried bachelor who offers the promise of the simple life," and they ""will compete for his attention via a series of challenges designed to test their adeptness at farm living."
It's like The Bachelor, only if Andy Baldwin milked cows instead of trained in the navy.
The CW's Dawn Ostroff says: "It's got a lot of humor in it. And I think it's the right time to do another dating show with a spin on it. Beauty and the Geek has a lot of humor in it, and this is in the same vein."
She also admits that airing reality shows such as this one "are a way for us to get a lot of attention, make a little noise and hopefully get some viewers."
Matt Richenthal is the Editor in Chief of TV Fanatic. Follow him on Twitter and on Google+.