The Associated Press continues its "personal side" series by asking the presidential contenders about which reality TV shows they enjoy. Their answers were centered around one show in particular: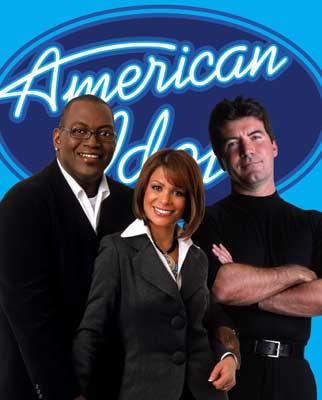 Democrats
• Sen. Joseph Biden of Delaware: "Don't have one."
• Sen. Hillary Rodham Clinton of New York: "American Idol."
• Sen. Christopher Dodd of Connecticut: "
American Idol
, which I say often reminds me of running for president sometimes."
• John Edwards, former North Carolina senator: College basketball.
• Rep. Dennis Kucinich of Ohio: No time for TV.
• Sen. Barack Obama of Illinois: "Other than the U.S. Senate on C-SPAN? I don't watch them too often."
• Gov. Bill Richardson of New Mexico: "Fox News."
Republicans
• Sen. Sam Brownback of Kansas: "None this season; too busy. Last season it was The Amazing Race."
• Rudy Giuliani, former mayor of New York: Baseball.
• Mike Huckabee, former governor of Arkansas: "Nashville Star, USA Network's country music competition."
• Rep. Duncan Hunter of California: The Versus network, previously called the Outdoor Life Network.
• Sen. John McCain of Arizona: Arizona Diamondbacks baseball.
• Mitt Romney, former governor of Massachusetts: "American Idol."
• Rep. Tom Tancredo of Colorado: "None.
Matt Richenthal is the Editor in Chief of TV Fanatic. Follow him on Twitter and on Google+.