Stop thinking about Pumkin nude for a minute.
Instead, ask yourself which celebrity this Flavor of Love Girls: Charm School contestant looks like. According to the vixen's MySpace page, there are a few possibilities.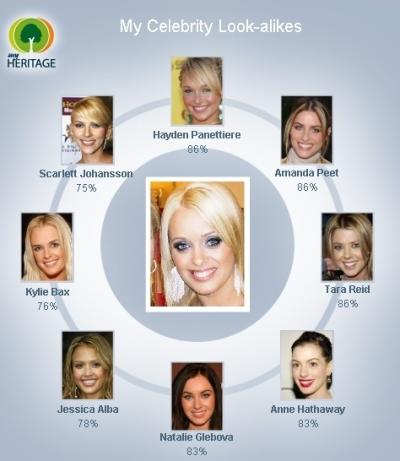 Leading the way are a pair of young beauties: Hayden Panettiere and Amanda Peet. Then again, the former is 17 and the latter just had a baby. So you may not wish to associate either with Pumkin at the moment.
Tara Reid and Anne Hathaway also resemble this reality TV star, at least according to this unscientific study.
But is there any famous female not included on this list that ought to be?
Matt Richenthal is the Editor in Chief of TV Fanatic. Follow him on Twitter and on Google+.