We've already posted a blog from Jackie Warner regarding her show, Work Out.
So let's hear from fellow star and trainer, Rebecca Cardon. On Bravo's official website, she wrote about the final episode of season two...
Its funny ... we film and film and film ... for months, and then bam it comes and goes in a blink! Such is life. Before I get into the final episode I sincerely want to thank all of you for watching, supporting and providing such insightful feedback. Some good, some bad, some ugly ... ALL of it I love! So thank you for letting us come into your homes each week allowing us to share our lives with you. It has been quit a journey and I'm glad we could do it together.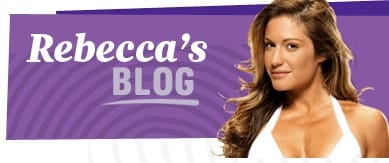 Great end of the season ... I thought this episode had a little bit of everything. The entire opening, honoring
Doug Blasdell
and his life and his legacy, was beautiful. I remember that day vividly. It was filled with a plethora of laughter. We were celebrating Doug's life ... and all that he was ... and all that he still is in so many people's hearts. What you didn't see was us telling stories about individual memories we each had with Doug.
I remember being with Doug several years ago at Knott's Scary Farm and I was terrified to go on a ride that takes you straight up then drops you ... but Doug held my hand and calmed me! I'll never forget that moment ... I was so excited he didn't let me chicken out like his boyfriend did!!!!). I'm so grateful for my time with Doug while we had him here.
How cute was the golf scene??! That was my first time and I'm pretty terrible at hitting the ball, but I did manage to cover some range on quite a few strokes. Beginners luck! Jackie was intent on excelling at this sport because she was still reveling in shame from the softball scene with Tiff. She was saying ... "I can't be shown up TWICE!!!"
I feel guilty about my observational honesty regarding Tiffany. There was no need to speak about her with such an ugly tongue. Jackie called me when she watched this episode a few days ago and told me about what I said. I was truly mortified. Making fun of peoples exterior is something you do with your friends when you're by yourselves ... not on national TV. It was kinda funny though.
Can I please say ... I am in love with Jackie's clothes!!! I feel if I keep bothering her for samples she will eventually grow weary and relent. Hasn't happened yet. The photo shoot was a blast!! I love it when the girls are together. We each have very strong individual personalities and traits. But there is a high level of respect and acceptance that transcends any differences. Erica and I had the idea for the porn shoot ... I thought that was the best pic!!
On to the SkyLabbers!!! Oh Rita ... sweet Rita! What a doll this girl is. Although, we don't see much of her this season. Rita has a very demanding job and we struggled fitting workouts into her schedule. Because of the shooting schedule over the holidays ... many of our clients gained. Rita put on 7 pounds on her trip home to Chicago! I was really proud of her for working hard when she returned to LA. She managed to loose 7 1/2 pounds, which is difficult for such a little person. She looks great ... you should see her now!!!
I want to write more ... but the show has just started airing on the east coast and I have to turn this blog in to the blogmaster before he has a coronary!
Thank you all again from the bottom of my heart for embracing us ... flaws and all, and allowing us to teach you a thing or two about fitness, health and life in LA. It's been a pleasure.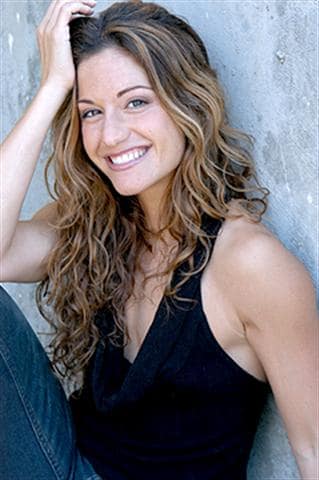 Matt Richenthal is the Editor in Chief of TV Fanatic. Follow him on Twitter and on Google+.