Sorry, Simon Cowell haters, you've still got a few more years with the honest judge.
Simon told our Extra reporter, and girlfriend, Terri Seymour that the clock on Idol is ticking for him, and that in a few years he'll leave the reality show.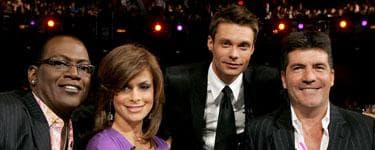 "There comes a point where you've got to move on," Simon explained. "You've got to say when your time's up."
So, when might American Idol contestants be free from his jabs and insults?
"This is the year I decided that on American Idol, once I've done 10 series, your time's up. It's time to do something new," he said.
But will he leave TV forever after that?
"I think I'd rather drop dead than retire," he said.
Son, don't worry fans, you'll be seeing plenty of Cowell on some stage for many years to come.
Matt Richenthal is the Editor in Chief of TV Fanatic. Follow him on Twitter and on Google+.