The final five were whittled down to the ultimate winner last night in the season finale of Survivor: Fiji. Who won it all?

Some episode highlights:

Yau-Man survived the last tribal council, but he knows he is still a target.
Jeff Probst informs us that there is a new format for the final vote - this season, it's a final three, not final two.
The five remaining Survivor hopefuls return to camp with plenty to process. At the onset, our man Yau-man Chan says it was the talk of his immunity-for-truck deal with Dre "Dreamz" Herd that made him feel it necessary to play the immunity idol.
He made the right choice. But now what?
Follow the link to continue reading our guide to the finale of Survivor: Fiji ...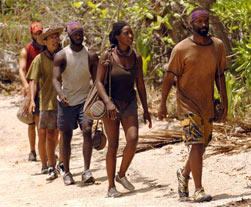 Matt Richenthal is the Editor in Chief of TV Fanatic. Follow him on Twitter and on Google+.