When The Bachelor: Officer and a Gentleman makes its return, the final four would-be brides take Andy Baldwin to their homes to meet their families and further vie for his undying affections. The Scoop has been following the exciting 10th season of the reality TV hit from the get-go, and offers this guide to the remaining participants (and their odds to bring home the hunky man-bacon).
*******************************
Tessa Horst, a 26-year-old social worker who currently resides in San Francisco, Calif.
She's the odds-on favorite to win this thing, in the opinion of the Scoop staff writers.
"You look good in everything, Tessa," Andy Baldwin said on episode five, adding that he was glad he was able to show Tessa that she's a woman who's truly special to him.
As the two discussed the romantic sound of rain, Andy asked to be pinched. What a dweeb Andy is sometimes. Tessa Horst is a contender, though.
ODDS - 5:4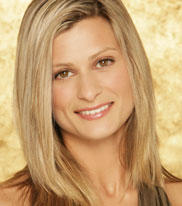 Bevin Powers
, a 28-year-old clinic research coordinator who currently resides in Palo Alto, Calif. Bevin has said she felt "insecure" about her situation with Andy Baldwin, and has a hard time understanding how, given that
The Bachelor
was so keen on a "mature" 28-year-old like her, he could also be smitten by a 23-year-old like Amber.
She's a bit of a loose cannon, and has also been derided by The Bachelor observers (such as the Sports Gal) as an "ankle faker" after she pulled up lame in an early episode.
Did she do it to attract attention and elicit sympathy? To distract from the fact that she feels like she's in over her head? With Bevin Powers, no one can say for sure. She's probably history.

ODDS - 8:1
Amber Alchalabi, a 23-year-old teacher from Sugar Land, Texas. Despite Amber being a "little immature," Andy still knew that there was a connection between them.
You can just see how bad he wants to hit that. Not that we're blaming him... we're just saying that it can carry a Bachelor contestant awfully far.
Another good sign for her? The haters always come out when you're a favorite.
Amber has been a target of reality TV fashion cops, as well as her hometown - Amber's school district may wish to sever its ties with her after she allegedly lied when stating her reasons for a leave of absence to go on The Bachelor.
ODDS - 3:2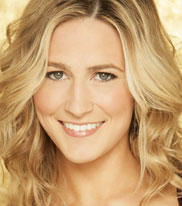 Danielle Imwalle
, a 25-year-old graphic designer who currently resides in Bethel, Conn.
She's the true wild card here, as she's flown a little under the radar up until recently. Danielle Imwalle has realized her emotions are getting hard to control and admitted how much she wants to bring Andy Baldwin to her town to meet her parents. She'll get that chance... but will she make it pay off?
ODDS - 5:1
Matt Richenthal is the Editor in Chief of TV Fanatic. Follow him on Twitter and on Google+.