Andria Herd - the Survivor: Fiji runner-up who infamously reneged on an immunity deal during the show - has been slapped with a lawsuit by a woman who claims he's run out on his obligation to take care of their baby.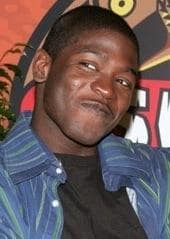 Herd was sued nine days after last month's
Survivor
finale by Amanda S. Young, who says in court papers that her seven-month-old baby, Luca Finley, was fathered by the man known as "Dreamz," and that he owes her child support, medical expenses and insurance.
TMZ reports that Herd wasn't listed as the father on the birth certificate filed by Young, and no other documents supporting her paternity claims were filed. Herd has another son, a 2-year-old, by another mother.
Dreamz won $100,000 in the contest, as well as a $60,000 truck, but was scorched by fellow players and fans for going back on a planned deal with fellow contestant Yau-Man Chan, who gave Herd the truck when he was promised immunity later. Herd said he wanted to keep his end of the deal to show his son how to be "a man of his word."
Matt Richenthal is the Editor in Chief of TV Fanatic. Follow him on Twitter and on Google+.