Donald Trump and MTV are joining forces on a reality series that will mix The Apprentice with The Real World... and star the winners of Trump's beauty pageants. Of course.
Variety reports that the half-hour series will be called Pageant Place and will see Miss Universe, Miss USA and Miss Teen USA living in the same New York apartment.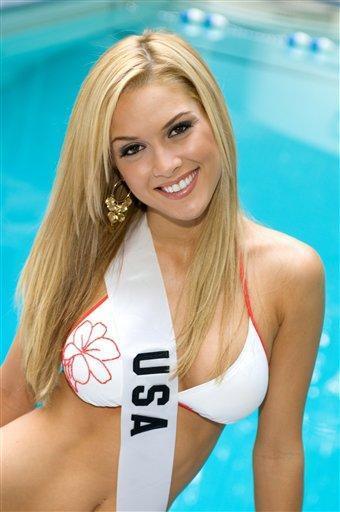 Former Miss USA
Tara Conner
, who became the subject of controversy after reports of her partying surfaced last year, will also star, serving as a kind of den mother and chaperone to the women.
"We'd been thinking about everything that happens backstage and how women like Tara captured the imagination of so many of us, including a slob named Rosie O'Donnell, who didn't like that I gave Tara a second chance," Trump said in an interview, "And we thought, Wouldn't it be great if we let the cameras roll?"
Donald, it would be wonderful.
The three women who hold the pageant crowns always live in the same Gotham apartment during their yearlong reign anyway, as they attend to their functions as pageant winners; this year they will simply live in front of cameras.
The first season of Pageant Place will follow the women - current Miss Universe Riyo Mori, Miss USA Rachel Smith and Miss Teen USA Katie Blair - as they model, make appearances on behalf of various causes and embark on international trips.
It could also feature drama between Conner and Blair, who have sometimes have had a rocky relationship. And sometimes have had a hot and sexy relationship.
Matt Richenthal is the Editor in Chief of TV Fanatic. Follow him on Twitter and on Google+.