Greg Beeman is a producer on Heroes. Somehow, with all his job entails, the man finds time to blog about the show.
We thank him for it - and present this take on the show's final episode and first season.
There you have it 23 episodes of Heroes. Wow. What a long strange trip it's been. Everyone else who works with me on the show will agree that it has been one of the hardest and most creatively satisfying experiences of our professional careers.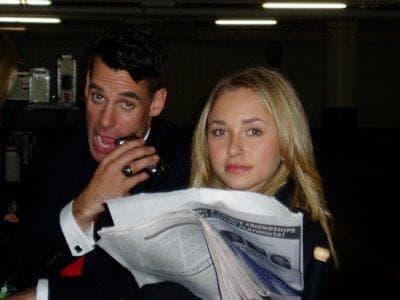 The fans frequently sight that the show looks like a mini-feature every week. That is a great compliment to all of us. But, as you can imagine, it's not easy to do that. The sheer logistics of doing this series have been quite challenging mentally and physically.
So, while you guys may have to wait three months or so for the next installment, let me encourage you with the following news: First we here at Heroes are already all back at work. Episode 1 is being written as we speak and we begin shooting episode 1 in about 1 short month. I have heard the writers pitch out the story lines for the next season and lemme tell you they are freakin' awesome. There are new characters. New powers. Some of the characters you have come to know and love, in fact, DID die last night.
And ALL those who survive will be moving on in new and unexpected directions. We are all ABSOLUTELY COMMITTED to not repeating ourselves next season – but in bringing you a freshly conceived show. Also, the reason we are beginning so early is that we are all committed to long runs of the show next year with very few, and very short hiatuses. We don't want to be off the air with new episodes for 5 or 6 weeks anymore.
Also, the DVD will be out on August 28th and it will be loaded with lots of extras. We have been working on many of those extras for several months already.
OK – that's it. As for me, my blog will go dark for a couple of months. But this season, my plan is to come back online a few times before we air, to fill you in on what's developing, and maybe to answer some questions you have. I'm sure the official NBC site and Herosite.net will alert you when new blogs are up.
Hang in there. And we'll see you next year!!!
Matt Richenthal is the Editor in Chief of TV Fanatic. Follow him on Twitter and on Google+.