Less than a month after being crowned Miss Universe, Riyo Mori is hoping to land another job â?? a role on the NBC sci-fi series Heroes.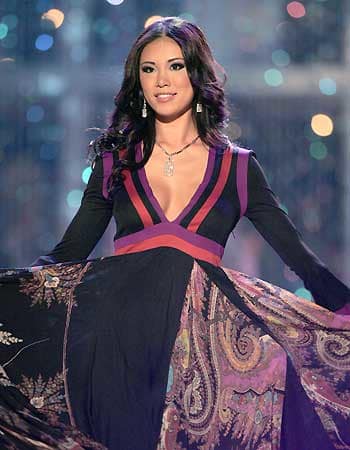 â??As soon as I won Miss Universe I had this big chance,â?? Mori said in an interview last week. â??Iâ??ve never acted before. I went to the casting audition and read a script in English and Japanese, and they said it was really good. So I hope I can be in the show.â??
Mori said the role of Yaeko, which she read for, would be a love interest for one of the main characters on Heroes. Itâ??s safe to assume that would be Hiro Nakamura.
The 20-year-old dancer won the 2007 Miss Universe contest in Mexico City last month. The only other time Japan has won the pageant was in 1959, when Akiko Kojima became the first Miss Universe from Asia.
Matt Richenthal is the Editor in Chief of TV Fanatic. Follow him on Twitter and on Google+.