Top Chef judge and restaurateur Tom Colicchio has a bone to pick with his Hell's Kitchen counterpart Gordon Ramsay over the way Fox's foul-mouthed culinary king treats his aspiring chefs.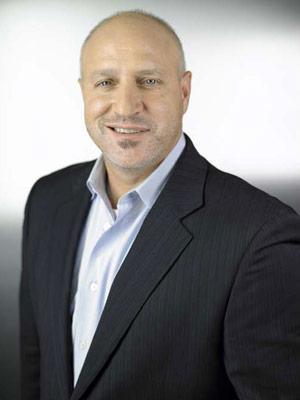 "I watched five minutes of [
Hell's Kitchen
] once and turned it off because I can't deal with people screaming at chefs,"
said Colicchio
. "I try to treat the [
Top Chef
] contestants the way I would treat the cooks in my kitchen - you have to be firm, you have to criticize them, but you do it in a way to build them up, not rip them apart."
Colicchio said he works nights so he's not usually around to watch much TV, and when he does find himself in-front of the television it's usually to watch his favorites.
"It's not [Hell's Kitchen]," he told TV Guide.
Colicchio said he considers his Bravo reality show's third-season cast, which consists mostly of sous chefs or executive chefs, to be "a deeper talent pool" than Top Chef's previous seasons. Nevertheless, he couldn't help but offer some words of wisdom from his decades of experience in the restaurant industry.
"Simple is better than complicated, especially when you're doing things under time constraints," he told TV Guide. "I think too often their minds are racing so quickly that they end up doing more than they can handle. The chefs that are really going to distinguish themselves are the chefs that are going to do something uniquely their own. You want to see someone's own style and personality on the plate."
Matt Richenthal is the Editor in Chief of TV Fanatic. Follow him on Twitter and on Google+.