Katharine McPhee finished in second place on American Idol last year.
And she has something in common with this year's runner-up: both her and Blake Lewis are very easy on the eyes.
Need evidence? Check out the photos below. And read through the interview McPhee recently gave Stuff magazine:
On being McNaughty and McNice:
"There are different sides of me. On American Idol, people saw the side that is very professional and put together. But there's this other side of me that's outgoing, energetic, and wild—and did really stupid things in college."
On dating older men (her boyfriend, Broadway actor Nick Cokas, is 42):
"When I turned 21, I thought it was a good age to explore. You're no longer a teenager, so it's OK [to date older guys]. I gravitated toward them, and I love them. They're just wiser, and they're less about themselves and more about you."
On her new album cover:
"People made a big deal out of that. They said, 'She's a slut, blah, blah, blah.' But I'm really not showing that much skin. It's all suggested."
On what younger men need to know about women:
"Women sometimes act out, and men get frustrated. They don't get that all we want is, for a few seconds, for you to be all about the girl—to snuggle her and give her kisses and tell her 'Your lips are so pretty today. I love your lips.'"

On being popular with the fellas:
"I was prematurely developed. As a freshman I looked like a junior; I had boobs. Some of the older kids saw me in the yearbook and said I was cute."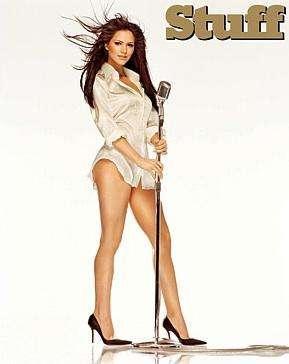 Matt Richenthal is the Editor in Chief of TV Fanatic. Follow him on Twitter and on Google+.