America, along with talent scouts Alonzo Bodden, ANT and Kathleen Madigan have named the top 10 finalists on this season's Last Comic Standing. Here they are...
Doug Benson
San Diego, CA
"Getting into the top ten has changed my underwear. Because now I can afford to buy some new underwear."

Lavell Crawford
St. Louis, MO
"I was elated and flabbergasted. And I knew that God had smiled on a fool today."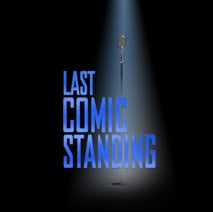 Dante
Ridgecrest, CA
"I felt like my whole life was about to change. I could do more for my family and my life. People get made fun of for thanking God at awards shows but I think that's the first thing I did."
Gerry Dee
North York, Ontario, Canada
"Relief. Excitement and relief. Relief is definitely the key word."
Debra DiGiovanni
Tillsonburg, Ontario, Canada
"I'm super-duper excited! This could be the best thing that ever happened to my comedy career. Especially as a Canadian comic, it's great to be able to perform at an international level. It's going to be super fun!"
Ralph Harris, Jr.
Philadelphia, PA
"It felt like I was back. I can't wait to represent all of the great comedians around the country."
Matt Kirshen
London, England
"Being in the top ten feels like getting a massage from a burly man. I know it's doing me good, but I still feel a bit dirty."
Jon Reep
Hickory, NC
"Well good. They got it right."
Amy Schumer
Manhattan, NY
"I thought, 'This is great! Does this mean I can quit my job sorting mail?'"
Gina Yashere
London, England
"I had to wait a couple of seconds to make sure they said my name because I had been saying it in my head over and over again. I had to make sure it was Bill Bellamy saying it and not me."
Matt Richenthal is the Editor in Chief of TV Fanatic. Follow him on Twitter and on Google+.