Exile Island has been a Survivor staple since it was first introduced in Survivor: Panama, the long-running reality show's twelfth edition. However, the concept has been banished from Survivor: China, the still-filming fifteenth Survivor edition that CBS will air this fall.
"We got rid of Exile Island [for Survivor: China]," Survivor executive producer Mark Burnett told reporters attending the Television Critics Association's summer press tour and Reality TV World reported today.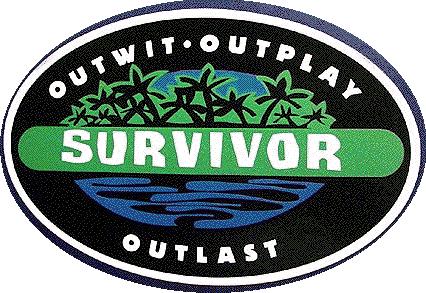 While Exile Island may not be returning as a roadblock for Survivor: China's castaways, Burnett said the show's hidden Immunity Idol will return.
First introduced during Survivor: Guatemala, the hidden Immunity Idol has been tied to Exile Island since Survivor: Panama, which aired in Spring 2006. In both Survivor: Panama and Survivor: Cook Islands, which aired in Fall 2006, the hidden Immunity Idol could be found somewhere on Exile Island and only those banished there were provided clues to its whereabouts.
While two hidden Immunity Idols were present for Survivor: Fiji, neither was actually located on Exile Island - forcing the exlied castaways that received clues about the hidden Idols' locations to search for for them back at their camps without tipping off their fellow castaways.
"We still have a hidden Immunity Idol but it is right under [the castaways] noses," he said, hinting at a twist to come.
In addition to Exile Island's absence and the continuation of hiding an Immunity Idol, Burnett also revealed that Survivor: China will - for the first time since Survivor: Panama and only the second time in Survivor's last eight seasons - feature only 16 castaways.
Survivor: All-Stars, Vanuatu, and Guatemala each featured 18 castaways, while Palau and Cook Islands had 20. Fiji was also originally supposed to have 20 but ended up with only 19 when Melissa McNulty had to leave the game a few hours after filming began due to panic attacks she was suffering from.
Matt Richenthal is the Editor in Chief of TV Fanatic. Follow him on Twitter and on Google+.