When racing around the world, time is a factor. Same goes for when airing a show about a race around the world.
Hence, The Amazing Race's twelfth season will run two episodes shorter and drop the course's non-elimination Pit Stops in an effort to "create more excitement," executive producer Jonathan Littman told reporters at the Television Critics Association summer press tour last Friday, according to the Orlando Sentinel and Reality TV World.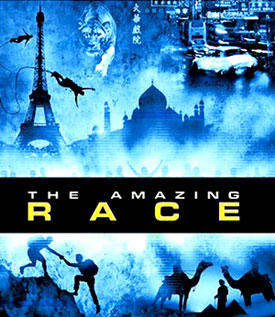 Non-elimination Pit Stops
have been part of
The Amazing Race
since the reality competition series first premiered in Fall 2001. For the show's first two seasons, clues given to teams before each Pit Stop ended with the statement "The last team to arrive will be eliminated" - except in non-elimination legs, which made it easy for teams (and home viewers) to distinguish when they were coming up.
The non-elimination pocess got a little trickier for The Amazing Race's next two editions, as clues preceding the Pit Stop initially featured the same "will be" phrasing until midway through the competition, after which "The last team to arrive may be eliminated" clues were substituted to create some uncertainty as to whether the next location was in fact a non-elimination Pit Stop.
Up until The Amazing Race's fourth season, teams that finished last at non-elimination Pit Stops were not penalized.
The Amazing Race's fifth season was the first to use the phrase "The last team to arrive may be eliminated" for every leg except the first - a format that has since been used up through The Amazing Race: All-Stars, the eleventh edition that aired this past spring.
Starting with The Amazing Race 10, teams arriving last at a non-elimination leg kept their clothes and money, and were instead "marked for elimination," which meant they had to arrive at the next Pit Stop in first. If they failed to do so, they'd incur a 30-minute penalty, allowing other teams to check-in before them and possibly spelling the end to their game.
Meanwhile, Littman is excited about the next edition.
"The countries are very exotic," he said. "We're going to a couple of places that I don't even know where they are on the map. I've had to go look them up... This is a tough group [of teams]. They'll be younger. We still have a good balance."
Matt Richenthal is the Editor in Chief of TV Fanatic. Follow him on Twitter and on Google+.