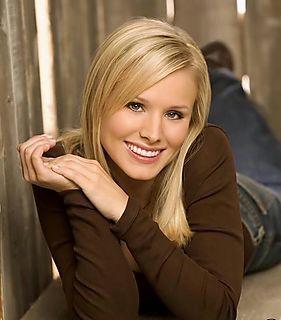 Of all the guest stars or new regulars added to the
Heroes
season two cast - from
Dianna Agron
to David Anders - it's hard to imagine any garnering more excitement than this one:
Veronica Mars star Kristen Bell is coming aboard.
NBC has snagged Bell for a key multiepisode arc of Heroes. This is a major casting coup for the show, as the actress was being sought after by multiple other programs, including ABC's Lost.
Bell is likely to become even more well-known and popular, too, as her next gig is playing the lead role in Judd Apatow's upcoming Forgetting Sarah Marshall.
The actress will make her first Heroes appearance in October. She'll play Elle, a character described as a sexy, mysterious young lady who has ties to the supposed death of Peter, Mr. Bennet's past and the future of Claire. Those are a lot of connections for one character to possess.
Variety reports that Elle will kick off her arc by committing a serious crime, though it's unclear whether she's good or bad.
"This was not easy to pull off," said Heroes creator-exec producer Tim Kring. "But since we're an ensemble show, with many arcs playing out through the year, we found a way to jump into a small window in (Bell's) schedule."
Universal Media Studios prexy Katherine Pope also hinted that landing Bell wasn't easy, noting that "many studios (were) chasing her in both film and TV" and that she was happy that Bell "chose to star in our show."
Perhaps we should add Bell to our latest Heroes poll, huh? She'd win in a landslide.
Matt Richenthal is the Editor in Chief of TV Fanatic. Follow him on Twitter and on Google+.