Sabrina Sloan has signed a recording contract with Universal Motown - and here's cool news about her first project:
It will be a CD of duets with fellow season 6 semifinalist Sundance Head, the singer confirmed in an exclusive interview with Entertainment Weekly.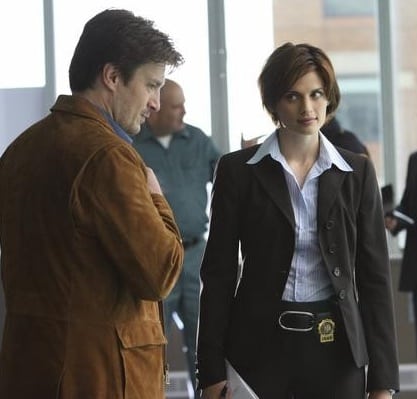 ''The feel will be soulful songs with a contemporary twist — kind of Al Green meets OutKast,'' said Sloan, noting that
she and Head
will hit the studio in August, with the hopes of making a late November release date.
Jolene Cherry, senior VP of A&R at Universal Motown, said the album will be produced by Peter Collins and include a mix of new and classic material. ''I usually am not so much in sync with things that are on American Idol,'' Cherry noted, ''but both [Sloan and Head] really caught my attention. I was really impressed by the quality of their vocals.''
Sloan, the last female semifinalist voted off American Idol before the season 6 finals began, said that an executive from Universal Motown tracked her down via a member of her mother's Arizona church congregation in the days after her ouster.
And despite some initial reservations about the duets concept, Sloan said she hopes the combined power of hers and Head's fan bases will help them get noticed in a music scene increasingly crowded with Idol alumni. '
'We had a fear of having a whole From Justin to Kelly thing. We didn't want to make anything cheeseball,'' Sloan explained. ''But Jolene and the [people at the] label said, 'It cannot be that.' We're putting it out at the same time as Jordin Sparks and Blake Lewis. It's got to be killer.''
Still, Sloan added, in the long-term, both she and Head consider themselves solo artists. ''It's not going to be a long-term [partnership], like Peaches & Herb,'' she said with a laugh.
Aside from Mario Vazquez, who chose to drop out of Idol just prior to the season 4 finals, and novelty act William Hung, Sloan and Head appear to be the first Idol contestants to score major label deals without reaching the top 12.
Matt Richenthal is the Editor in Chief of TV Fanatic. Follow him on Twitter and on Google+.