We've waited months for the third season of The Hills to premiere on MTV. Because it's been covered so extensively on celebrity gossip blogs around the nation all summer, however, our staff was mostly aware of the main events that transpired last night.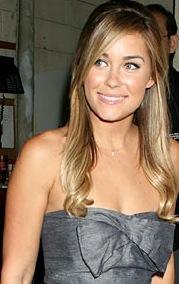 Nevertheless, it's always fun to watch an old fashioned cat fight. And Lauren Conrad and
Heidi Montag
did not disappoint. After all, you can't go wrong with a quote such as this:
"I literally feel, like, one of my friends… died."
- LC
Onto the recap!
Whitney Port - now a full-time employee and Lauren's supervisor at Teen Vogue - and Audrina Partridge are so on Team LC, while Montag's devilish boyfriend, Spencer Pratt, is Team Heidi's president, vice president, and PR coordinator.
Giving the people what they want, MTV began the year with an argument we knew happened, but have been wanting to see on film for moths, as a tipsy Lauren - enraged over rumors of her sex tape making the rounds - and Heidi hurled insults at each other outside Les Deux.
Follow our link to read the full guide to last night's episode of The Hills...
Matt Richenthal is the Editor in Chief of TV Fanatic. Follow him on Twitter and on Google+.