Do you love Heroes for the characters or rather unique talents of these characters?
When Tim Kring created the show, he barely even focused on the latter. This isn't exactly a man familiar with the world of science fiction.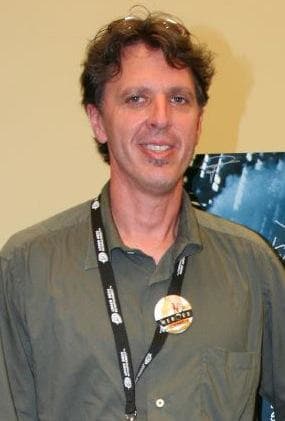 "I have very little knowledge of the sci-fi world — and almost none of the comic book world," Kring said in a recent conference call. "So, my influences ... came from just the idea of basic storytelling and character development."
Kring said his 22-year background in television provided him with training in character development and allowed him to approach a superpowers show from a different perspective. The journey of each individual is more of a focus for him than how far each can fly, time travel, etc.
"I chose to approach this material almost entirely from the idea of who these characters were," Kring said. "I created the powers to reflect who the characters were, and not the other way around.
"So, I didn't start off by saying I want a guy who can teleport. I started off by saying I wanted a guy who felt trapped in a life that was not his dream and what could be a power that would be most wish-fulfilling for that character? And that was the ability to teleport out of that life. So, that's how I sort of approached it."
Masi Oka, the man whose character can teleport, isn't shy about his love of science fiction, however. He lets his geek flag fly as he portrays Hiro, a somewhat geeky computer and anime fan from Tokyo.
"If I can represent the geeks, I'm very fortunate to be able to do that. For me, the notion of a geek has always been someone who's passionate about something — whether it's computers, ant farms or musicals, or storytelling or paperweights — whatever it is," he said.
"That's what makes us human. It defines us as individuals. It gives us our uniqueness. And I think it's more human, it's more us. It's more commendable to be a geek — and be passionate about something — than be apathetic about everything."
Matt Richenthal is the Editor in Chief of TV Fanatic. Follow him on Twitter and on Google+.