On last night's season premiere of Private Practice, one of the medical cases revolved around a man who had just died - and whose sperm was very much in demand from his girlfriend (and his wife).
How realistic is the process of retrieving it, as Naomi (Audra McDonald) and Sam (Taye Diggs) ultimately did? According to the New York Times, doctors have been receiving a larger number of requests for this very procedure.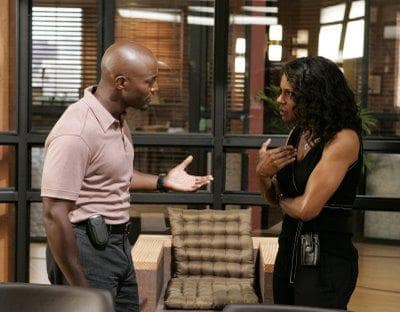 The practice, while feasible for decades, is still relatively rare. But it is becoming more common, according to a new study. Most of the requests for dead men's sperm are from family members, and medical experts are starting to debate when and whether the procedure should be permitted.
As often happens in the new world of reproductive technology, doctors who are asked to take sperm from dead men find themselves in a grey (no pun intended) area where the rules are uncertain.
In the end, as shown on Private Practice yesterday evening, the decision to honor or decline a wife's or family member's plea for the sperm can hinge on the doctor's personal feelings about the situation.
Some almost never refuse to do the procedure. Others say they do it only if the man was married and had wanted children. Others decline all requests.
Continue reading this article by the New York Times ...
Steve Marsi is the Managing Editor of TV Fanatic. Follow him on Google+ or email him here.