Here is a bit of As the World Turns casting scoops:
Dylan Bruce has been hired to play show's eighth Chris Hughes, a role last inhibited by Bailey Chase in 2005.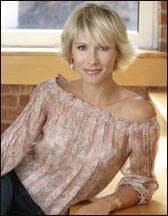 Bruce first appears on October 255; alongside Emily, who's due back the day before. The actress who portrays her -
Kelley Menighan Hensley
- reports back to work for real today, after a three month maternity leave.
"The idea of going back to work is a little intimidating at this juncture, but I will manage. I have 21 scenes!" said the actress to Soap Opera Digest.
"Once [my daughter] got here, in all honesty, I haven't even thought about work. I don't know what that tells me. I'm reserving all of my judgment because I realize my daughter is only nine weeks old at this time.
Your perspective changes and hopefully I'll get back into a rhythm of work and I'll love who I'm working with and I'll still get to work with Grayson [McCouch, Dusty]. Hopefully all those things that I loved about work will be there when I get back. I'm banking on it."
She's also been catching up with the show.
"I slowly see the strife between Holden and Lily, obviously, because I love to watch Jonny [Hensley, Holden, her husband] and I followed the Jack and Katie story. The whole time I'm just throwing things at the television because I want her with Brad! I think they're so good together. And put Jack back with Carly where he belongs!"
Matt Richenthal is the Editor in Chief of TV Fanatic. Follow him on Twitter and on Google+.