Barry Sonnenfeld has been involved with past television projects, such as The Tick. But those shows failed to find an audience - and the director admits that was largely due to his lack of attention on them.
But, not to worry Pushing Daisies fans, that won't be a problem this time around.
"I get dailies, I talk to the visual-effects people, I read scripts, I e-mail the actors about how to stay in character," he said. "The lesson I've learned is, if I love a show and I want it to succeed, then I need to stay involved on every level."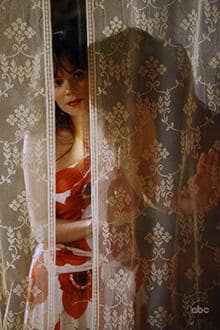 Anna Friel stars as Chuck.
Of course, Sonnenfeld doesn't take all the credit for the show's advance buzz, giving credit to ABC's marketing-savvy Entertainment president, Stephen McPherson.
"I've directed movies that have had fewer billboards and TV ads than Pushing Daisies," he said. "Stephen has been great to work with."
Along with Pushing Daisies, Sonnenfeld also is overseeing ABC's Notes From the Underbelly.
Matt Richenthal is the Editor in Chief of TV Fanatic. Follow him on Twitter and on Google+.