You know Bree Williamson best from One Life to Live.
But theater goers are getting familiar with the actress now during her stint in the play Barefoot in the Park. The actress spoke to Soap Opera Digest about the experience...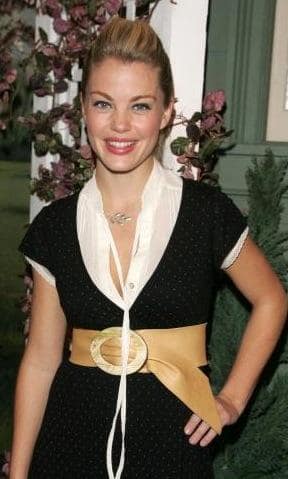 "It's been a very positive experience," said Williamson. "I am very busy, but it's good. Everything's great."
The actress admits that she'd never read or acted in a Neil Simon play, so she wasn't familiar with the material, but when she read Barefoot, her mind was immediately made up.
"The casting director, Steve DeAngelis, called me and said, 'Hey, I have this play, I have this play, I have this play,' and I was extremely busy at the time with other stuff, but then I was finally like, 'Okay, let me read it.' So I took it on a trip to England — actually, Jessica and Bree went to England at the same time — I read it, I thought it was perfect and the rest is history."
Williamson says that she had considered doing theater before, but between front-burner storylines on One Life to Live, fan events and her personal life, her schedule didn't really allow for it. "I wasn't actively pursuing it by any means, but I thought it would be a fun thing to do while I'm in New York because life changes really quickly and you never know what's going to happen. I'm really really happy that I got to do it," she said.
So far, the only challenges the actress has faced are the long commute (about an hour from Manhattan) four times a week and the anxiety of opening night.
"It was really stressful. I was scared! My mother and my dad and a friend came in, and they all watched it and after the show — the curtain call is my least-favorite part — I was afraid to come upstairs and face my parents even though they're just the nicest people on Earth. I was so embarrassed! I don't know why, I just get weirded out," she said. "Those kind of moments are hard. But I'm having fun."
Matt Richenthal is the Editor in Chief of TV Fanatic. Follow him on Twitter and on Google+.