The show might be called Gossip Girl - but one guy has received a great deal of media attention leading into the premiere: Chace Crawford.
He recently spoke to TeenTelevision.com about the gig...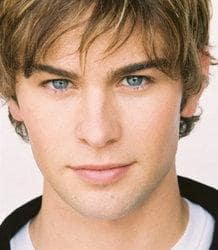 TeenTelevision:
How did you come to the project?
Chace
: I had a meeting back in January with my television agent and she was like 'oh, there's a big script. Josh Schwartz has adapted this'. I read it and thought 'oh, typical teen stuff but it's Josh Schwartz. It's probably going to be a good project'.
TeenTelevision: Was it tough competition for the part?
Chace: The casting process was pretty rigorous. I probably went back like six or seven times. I knew that I was probably in the mix after the first one but sort of winning over Les Moonves (top CBS exec) was another story and I ended up reading with Leighton Meester who had just gotten cast. I think I was third so it was pretty rigorous.
TeenTelevision: Had Les seen your work in The Covenant or anything?
Chace: I don't know. Maybe he hadn't. I'm still not sure. I'm pretty new to all of this basically. I've only been doing it for like three years so I don't have a reel or anything. But, they had some good scenes (to audition with). I think ended up doing most of the scenes for everybody when it was all said and done but it's good.
They need to make sure you're the right one. It was a learning process going through all that and Leighton was fantastic when I got to read with her and when I met her and the rest of the cast, I knew it could be something good.
TeenTelevision: Were you auditioning for other shows at the same time?
Chace: I was. I really came into it wanting to knock pilot season out of the park and I got really focused and I got test deals for a show called Gravity on The CW which fell through and another show on NBC called Zip but we talked to Josh and he said 'you're one of the front runners' and so we kind of said no to the other ones and focused on this one and it was a good gamble I guess.
It ended up working out. But it was a good problem to have you could say but it was a good pilot season; my third one and by far my best one.
Click here to read the rest of the interview.
Steve Marsi is the Managing Editor of TV Fanatic. Follow him on Google+ or email him here.