With the Gossip Girl series premiere in the books, we have a pretty good sense of what Chuck Bass and Nate Archibald are all about.
But how do the actors portraying these roles feel about their alternative personalities? First, Ed Westwick recently pointed out the obvious: Chuck isn't so nice.
"He seems to be the dark kind of character, who stands out," said Westwick, in his native British accent, which he hides for the show. "Chuck is the antagonist. He almost seems bored with life at 17. Maybe he'll be one of those guys whose grades aren't that good. But he doesn't need to try. Perhaps he is the wealthiest (of all of the characters)."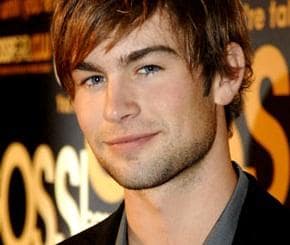 Overall, of course, money is vital to this show. It's at the center of the teens' existence. And
Chace Crawford
says shooting on the Upper East Side has been "pretty intense" because "there are padded silk walls and carved gold door hinges in $30 million mansions. It gets sort of ridiculous."
But not unrealistic.
"I knew some kids at Pepperdine, whose parents were so busy. The parents were flying around and the nannies are out and the kids get this bizarre reality. The parents own hotels and the workers are not going to say no to the kids. These kids take advantage. It's an absurd reality."
Steve Marsi is the Managing Editor of TV Fanatic. Follow him on Google+ or email him here.